Song Ji Hyo personally responds and admits feeling sad about the controversy about her attitude on "Running Man".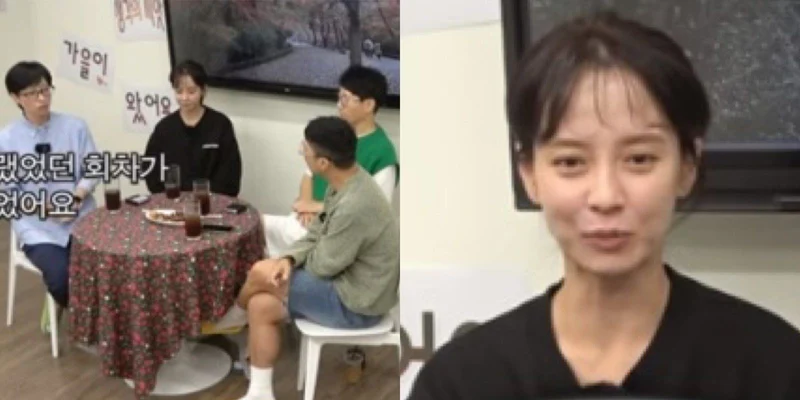 Song Ji-hyo is one of the original members of the long-standing variety show "Running Man." However, she recently faced criticism from online trolls who questioned her performance and called for her departure from the show. The cast of "Running Man" recently made an appearance on Yoo Jae-suk's online variety show "Pinggyego" to address the issue. During the show, Song Ji-hyo personally responded to the criticism, attracting significant attention from the internet.
On the 2nd, the variety show "Pinggyego" on the YouTube channel "DdeunDdeun" uploaded its latest episode. In the video, Song Ji-hyo, Haha, Ji Suk-jin and others appeared as guests and had a conversation with the host Yoo Jae-suk.
When the show started, Yoo Jae-seok mentioned that Song Ji-hyo has been really hardworking recently, and admitted that there were times when Song Ji-hyo didn't have much to say on the show. For this, Song Ji-hyo also expressed her sadness about her own performance.
Song Ji-hyo also addressed the previous controversy surrounding her potential departure from the show. During that period, netizens had strongly criticized Song Ji-hyo, accusing her of displaying a poor attitude on "Running Man" and receiving her monthly salary with minimal effort. This controversy had led to calls for her to quit the show.
Song Ji-hyo expressed her heartfelt gratitude to Yoo Jae-suk and Ji Suk-jin, who had actively reached out to her to convey their concern when the controversy erupted. She recalled Yoo Jae-suk telling her, "I'm worried that you might be affected by the news reports, so I called you," and also said, "Starting from next week, just put in more effort. Please don't dwell on it."
In fact, at that time, Song Ji-hyo did not see any news about herself, but because Yoo Jae-seok emphasized that she shouldn't care, it instead drove her curiosity, making her continually search the internet for related comments and reports.
Haha, standing next to her, responded, "No matter what, from a positive perspective, that controversy has turned into a new opportunity for Ji-hyo Song." Song Ji-hyo also admitted that she was upset at the time, but it was because of this controversy that she made the decision to work even harder, expressing her gratitude to the team.
留言